"This is 2018. We shouldn't still be contaminating people with plutonium," said a worker at the Hanford site in eastern Washington.
July 19, 2018
Headshot of Zahra Hirji
Zahra Hirji, Reporter
BuzzFeed News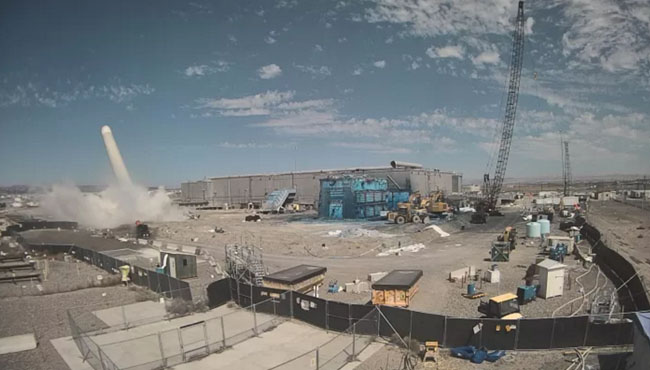 As November turned to December, rumors spread through the western corner of the former nuclear weapons plant in eastern Washington. Bo-J and his anxious coworkers at the old Hanford plant would talk on lunch breaks about radioactive particles showing up on gear, and newly roped-off areas of contamination.
"There was talk, not real clarification," Bo-J told BuzzFeed News. "Next thing you know — boom! — a stop-work."
On Dec. 13, 2017, after the gear on half a dozen employees had tested "hot," labor unions refused to keep working, and demolition ground to a halt. It was the beginning of one of the worst contamination events at Hanford, a sprawling site that once produced the plutonium for the bomb dropped on Nagasaki and whose cleanup will take most of this century.
The company running this project, a government contractor called CH2M Hill Plateau Remediation Company, quickly agreed to the union demands, and work resumed. But just one day later, hot particles were found outside of the fenced-off demolition site — an ominous sign that the radioactivity had not been contained.
Workers rushed to get tested. Bo-J filled a "shit kit" — white plastic tubs resembling Cool Whip containers — with his poop, had it sent to a lab across the country, and waited.
His job had always been dangerous, of course. To avoid exposure, he wore white fabric coveralls, boots and boot covers, layers of gloves, and a hooded face mask connected to an air filter. He knew that nuclear radiation can cause cancer and infertility, and he knew that, even under the best of circumstances, accidents happen.
Read full article on BuzzFeed News site….
Fair Use Notice
This document contains copyrighted material whose use has not been specifically authorized by the copyright owner. SEED Coalition is making this article available in our efforts to advance understanding of ecological sustainability, human rights, economic democracy and social justice issues. We believe that this constitutes a "fair use" of the copyrighted material as provided for in section 107 of the US Copyright Law. If you wish to use this copyrighted material for purposes of your own that go beyond "fair use", you must obtain permission from the copyright owner.