South Texas Project Units
South Texas Project Units 3 and 4:
April 15, 2014
May 1, 2013
Foreign Ownership Determination of Foreign Ownership of South Texas Project Nuclear Reactors
January 11, 2013
Fire at South Texas Project Nuclear Reactor Site – Just Before Re-licensing Hearing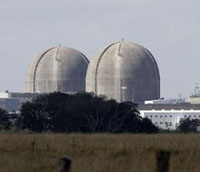 Austin, TX A fire that shot 50 foot flames into the air erupted January 8th in the main transformer at the South Texas Project site near Bay City, Texas, about 90 miles southwest of Houston. Reactor 2, which was out of commission for five winter months in 2011-2012, has not been operating since the fire.
The fire occurred just one week prior to a hearing on re-licensing the two South Texas Project reactors, which will be held January 15th from 2-5 pm and 7-10 pm at the Bay City Civic Center, 201 Seventh St.
October 1, 2011
Judges have now allowed a full hearing on foreign ownership of the proposed reactors.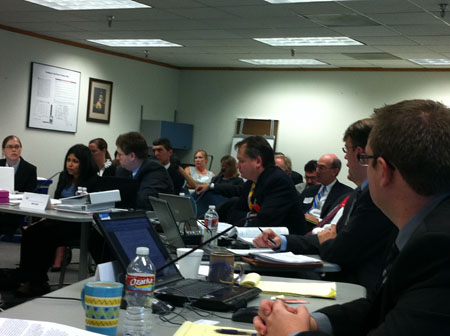 August 17, 2011 STP Oral Argument hearing in Austin, Texas
---
The Final Environmental Impact Statement For South Texas Project Units 3 And 4 Combined License Application Review
May 11, 2011
(ADAMS Accession Number: ML110070343) can be viewed online at: www.nrc.gov/reading-rm/doc-collections/nuregs/staff/sr1937/.
If you would like to receive a hard copy or a CD of the final EIS, please contact the project manager, Ms. Jessie Muir at 301-415-0491 or by email at Jessie.Muir@nrc.gov.
---
South Texas Project New Nuclear Reactors Opposed
---
Most Recent News & Reports:
Citizen Filing Opposing Proposed South Texas Nuclear Reactors
Report: Assessing Nuclear Plant Capital Costs for the Two Proposed NRG Reactors at the South Texas Project Site by Arjun Makhijani, Ph.D. – March 24, 2008
Reports and Factsheets:
---
Nuclear Reactor Cost Estimates for South Texas Plants
In the figures released to date, NRG estimates the total costs for Units 3 and 4 at the South Texas Nuclear Project to be between $6.0 and 7.0 billion.*
Dr, Arjun Makhijani used methodology from Florida Power and Light estimates for similar reactors, plugging in data from CPS Energy in San Antonio. Makhijani estimates that the two proposed reactors would cost between $12.0 and $17.5 billion. (Shown in red)
Moody's Investors' Service estimates similar reactors between $13.5 and 16.2 billion.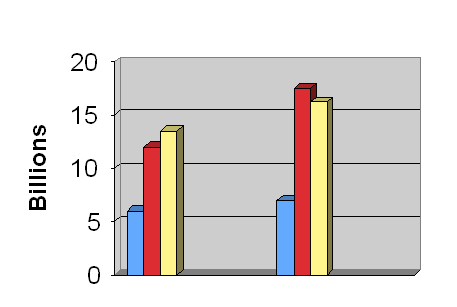 Chart and comments prepared by SEED Coalition, using data from news articles, Moody's reports and Dr. Arjun Makhijani's report, Assessing Nuclear Plant Capital Costs for the Two Proposed NRG Reactors at the South Texas Project Site
– March 24, 2008.
* An article that appeared after this chart was prepared cited a figure of $8 billion.
---
Leaks and accidents happen – South Texas Project
Evidence of very small leakage found in routine inspection at South Texas Project Unit 1. April, 2003.