August 14, 2013
Matthew L. Wald
New York Times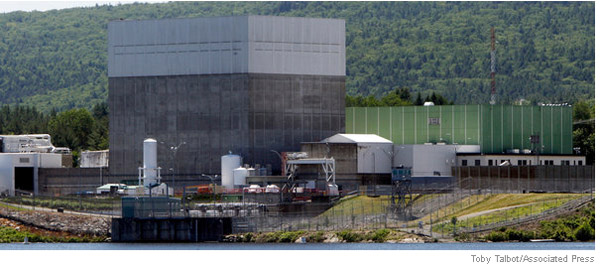 Washington – States cannot shut down nuclear plants over safety worries, the United States Court of Appeals for the Second Circuit ruled on Wednesday, upholding a lower court's decision that allowed the Vermont Yankee plant to keep running despite a seven year effort by the Vermont Legislature to close it.
"The nuclear power industry has just been delivered a tremendous victory against the attempt by any state to shut down federally regulated nuclear power plants," said Kathleen Sullivan, a lawyer for Entergy, which owns the Vermont Yankee.
Read more at the New York Times website
Fair Use Notice
This document contains copyrighted material whose use has not been specifically authorized by the copyright owner. SEED Coalition is making this article available in our efforts to advance understanding of ecological sustainability, human rights, economic democracy and social justice issues. We believe that this constitutes a "fair use" of the copyrighted material as provided for in section 107 of the US Copyright Law. If you wish to use this copyrighted material for purposes of your own that go beyond "fair use", you must obtain permission from the copyright owner.