March 5, 2010
Karen Hadden, Guest
Corpus Christi Caller-Times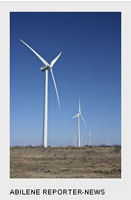 CORPUS CHRISTI – Heavily subsidized by taxpayers and ratepayers, nuclear power is susceptible to delay, cost overruns and significant environmental risks. Investing billions into more nuclear power threatens to derail funding that would be better spent on energy efficiency and safer, cleaner renewable energy.
Moody's advises investors that nuclear projects frequently lead to financial crunch and credit rating drops. The two South Texas Project reactors proposed for the existing Bay City site were supposed to lead the so-called "nuclear renaissance," but there has been strong citizen and legal opposition and the cost has already skyrocketed. Estimates now exceed $18 billion, three times original projections. No shovel has yet been turned and no license granted.
Maybe you remember the massive boondoggle when the South Texas nuclear reactors ran six times over budget, were eight years late coming online, and were plagued with mismanagement, construction problems and lawsuits. Think déjà vu.
South Texas Project partners NRG and San Antonio municipal utility CPS Energy have not seen eye to eye. For more than a year a buyer was sought for a portion of the increasingly expensive reactor project, but none surfaced.
When CPS hid a $4 billion cost increase from the public for half a year, the backlash led the company to court to clarify terms for pulling out of the project. A settlement agreement now halts further CPS nuclear investment and shrinks its original 50-50 reactor share by 85 percent. The lesson: Nuclear reactors are simply too risky and too costly.
The good news is that effective and affordable energy solutions are already in place, growing and improving. Wind is a huge success story for Texas. We now lead the nation in wind power. Last October, a record was hit when wind accounted for 25 percent of the state's electric generation.
Texas is perfectly positioned to demonstrate similar leadership on the solar front. Solar technology is advancing and costs are plummeting. Stimulus funding will help. We have a huge opportunity to develop new clean energy industries and create local jobs – if we do things right.
For example, West Texas wind that comes in at night can be perfectly paired with solar energy generated during the day. Natural gas and energy storage can bridge the gaps between them. Preapproved transmission is helping new wind and solar projects move forward. Geothermal power systems can help heat and cool homes. And "smart grid" technology will lessen the need for clunky baseload plants – the outdated cement trucks of the energy world. It's time for zippy and flexible energy vehicles that can ramp up or down quickly to meet changing demand.
Energy efficiency is reducing electric demand. New homes and businesses are being built to use less energy and save on electricity bills. New legislation has allowed for better financing of energy upgrades. Those who wisely make improvements will be free of ongoing debt should they decide to sell their home.
In the end, who will want expensive nuclear power when more affordable options are available? Industrial customers want short-term, flexible energy contracts, not long-term burdens.
Texas ratepayers are at huge financial risk if NRG continues down the nuclear path. Luminant also seeks to build two more reactors. Their reactor design for Comanche Peak has never been built anywhere in the world. It's time to drop expensive and risky nuclear power. We should pursue affordable energy efficiency first and then tap the free power of Texas' sun and wind.
Karen Hadden is the executive director of the Texas based Sustainable Energy & Economic Development (SEED) Coalition. She can be reached at (512) 797-8481. Copyright (C) 2010 by the Texas Lone Star Forum, Austin.
Fair Use Notice
This document contains copyrighted material whose use has not been specifically authorized by the copyright owner. SEED Coalition is making this article available in our efforts to advance understanding of ecological sustainability, human rights, economic democracy and social justice issues. We believe that this constitutes a "fair use" of the copyrighted material as provided for in section 107 of the US Copyright Law. If you wish to use this copyrighted material for purposes of your own that go beyond "fair use", you must obtain permission from the copyright owner.