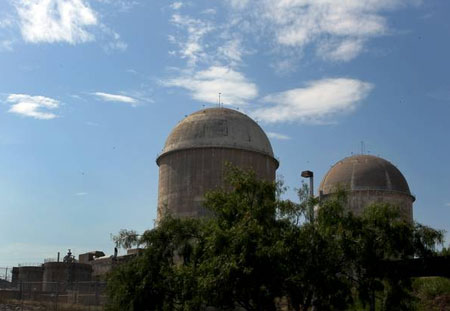 Dallas Moorning News File/Staff Photo
October 15, 2013
The Associated Press
via Dallas Morning News
The Comanche Peak nuclear power plant had 157 lower-level and two higher-level safety violations between 2000 and 2012, according to a federal report.
GLEN ROSE — An unreleased report says two Texas nuclear power plants each experienced more than 150 lower-level safety violations from 2000 through 2012.
The data were included in a Government Accountability Office report obtained by The Associated Press. It is intended to show that safety violations at nuclear plants vary from region to region, in part because of differing rules interpretations. The West region, which includes Texas, had 2 1/2 times the Southeast's rate of lower-level violations per reactor.
The Comanche Peak plant in Glen Rose had two higher-level violations in addition to its 157 lower-level violations. The South Texas Project plant in Wadsworth had 151 lower-level and no higher-level.
Brad Wilson, a spokesman for Luminant, which owns Comanche Peak, said the company would not comment on a report it couldn't review.
Lower-level violations pose very low risk. Higher-level violations range from low to high safety significance.
Fair Use Notice
This document contains copyrighted material whose use has not been specifically authorized by the copyright owner. SEED Coalition is making this article available in our efforts to advance understanding of ecological sustainability, human rights, economic democracy and social justice issues. We believe that this constitutes a "fair use" of the copyrighted material as provided for in section 107 of the US Copyright Law. If you wish to use this copyrighted material for purposes of your own that go beyond "fair use", you must obtain permission from the copyright owner.