March 23, 2012
Mose Buchele
KUT Austin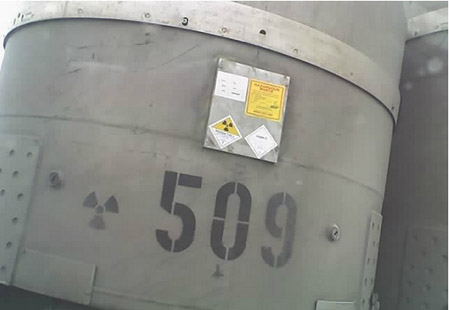 Low-level radioactive waste will be on trucks crossing Texas before long.
Photo courtesy mark gallagher at flickr.com/markgallagher/
State officials have given final approval to a plan allowing radioactive waste from across the country to be brought to Texas for storage. For StateImpact Texas, KUT's Mose Buchele reports that the waste has people watching its transportation and storage closely.
We also want to make sure that it's packaged properly, and that somebody is looking at all of those aspects.
Listen to the news story at KUT.
Fair Use Notice
This document contains copyrighted material whose use has not been specifically authorized by the copyright owner. SEED Coalition is making this article available in our efforts to advance understanding of ecological sustainability, human rights, economic democracy and social justice issues. We believe that this constitutes a "fair use" of the copyrighted material as provided for in section 107 of the US Copyright Law. If you wish to use this copyrighted material for purposes of your own that go beyond "fair use", you must obtain permission from the copyright owner.