Archive for the 'Energy Future Holdings' Category
June 10, 2014
Staff Report
YourGlenRoseTX.com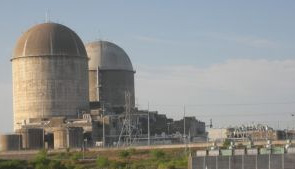 Energy Future Holdings, owner of Luminant which operations Comanche Peak Nuclear Power Plant, has received bankruptcy court approval for a multi-billion dollar loan to continue operating while in Chapter 11 bankruptcy.
The parent company of Luminant, which operates Comanche Peak Nuclear Power Plant north of Glen Rose, received court approval for a multi-billion dollar loan to sustain its retail electric operations while in bankruptcy proceedings.
Energy Future Holdings, Texas' largest power company, which filed for Chapter 11 bankruptcy for $40 billion in debt in April, received bankruptcy court approval to borrow $4.5 billion to keep its generation and retail business running while under court protection.
EFH will use the new debt to pay the bills for its retail electricity and generator businesses as it restructures.
EFH filed for bankruptcy in late April, one of the largest bankruptcies of a non-financial company since the 1980s. The company is working on a restructuring plan to slash its $42 billion in debt.
The financing proposal is standard practice in bankruptcy.
It wants to use the loan as a mechanism to refinance its senior bonds and, in the process, quiet demands for some $690 million in early payment premiums. When Judge Christopher Sontchi signed off on the loan and an associated settlement, investors holding less than half the nearly $4 billion in senior bonds had agreed to the settlement.
Property taxes collected from Luminant and Comanche Peak account for more than 80 percent of the county's tax revenue.
Fair Use Notice
This document contains copyrighted material whose use has not been specifically authorized by the copyright owner. SEED Coalition is making this article available in our efforts to advance understanding of ecological sustainability, human rights, economic democracy and social justice issues. We believe that this constitutes a "fair use" of the copyrighted material as provided for in section 107 of the US Copyright Law. If you wish to use this copyrighted material for purposes of your own that go beyond "fair use", you must obtain permission from the copyright owner.