April 15, 2014
Bad Decision on Foreign Ownership Case Against South Texas Project Nuclear Reactors Protects Toshiba, Not Citizens
NRC Staff Agreed with License Opponents on this Legal Contention
Austin, Texas The Nuclear Regulatory Commission"s Atomic Safety and Licensing Board has ruled that even though Japanese owned Toshiba is funding 100% of pre-license activities for two proposed South Texas Project reactors, the license applicant (Nuclear Innovation North America or NINA) is not subject to foreign control or domination prohibitions of the Atomic Energy Act.
---
April 13, 2014
Talk begins of high-level radioactive waste in Andrews
In a meeting with Andrews civic leaders, Waste Control Specialists representatives recently floated the idea of storing high-level radioactive waste at their local collection site, if the community approves.
"It is something that if we had the community support of, at WCS we would be interested in being a part of that," said Chuck McDonald, a spokesman for the company.
Related WIPP Material:
---
March 27, 2014
Loving County Judge Discusses Nuclear Waste Proposal
In an interview with the Herald last Wednesday, March 19, Loving County Judge Skeet Lee Jones talked about his county's bid to become the final resting place for the nation's spent nuclear fuel – and about how the project might move forward in the years to come.
Jones said Loving County officials began to consider the waste proposal when they were approached by representatives of AFCI Texas, an Austin-based company that is seeking to develop a long-term storage facility for high-level waste from the nation's 100-plus commercial nuclear reactors.
---
April 02, 2014
Gov. Rick Perry backs storage site for Texas nuclear waste
LUBBOCK, TX – Gov. Rick Perry is pushing lawmakers to establish a location in Texas for storing the state's high-level radioactive waste.
Citing a report from the state's environmental agency, Perry tells Lt. Gov. David Dewhurst and House Speaker Joe Straus in a letter that Texas is suited to store spent nuclear fuel from the state's four commercial reactors and that a solution is needed.
---
February 26, 2014
Fools Rush In
The Texas Legislature will hold hearings this year on the supposed benefits of our state storing the very hottest type of radioactive waste. Only political greed overriding common sense could account for such a stupid idea.
Where does the greed come in? Radioactive waste barons are among the largest political donors to Gov. Rick Perry, Atty. Gen. (and gubernatorial candidate) Greg Abbott, and many Texas legislators.
---
August 20, 2013
West Coast of North America to Be Hit Hard by Fukushima Radiation
Radiation Levels Will Concentrate in Pockets In Baja California and Other West Coast Locations
An ocean current called the North Pacific Gyre is bringing Japanese radiation to the West Coast of North America: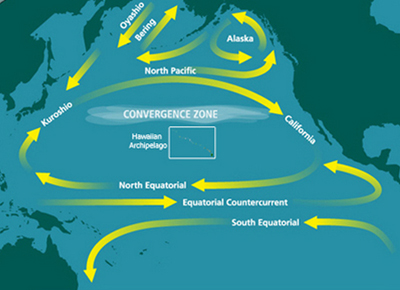 North Pacific Subtropical Convergence Zone FDA Refuses to Test Fish for Radioactivity … Government Pretends Radioactive Fish Is Safe
The leg of the Gyre closest to Japan – the Kuroshio current – begins right next to Fukushima
---
Greg Palast: Fukushima Texas
| | |
| --- | --- |
| | An excerpt from his great book – Vultures' Picnic, In Pursuit of Petroleum Pigs, Power Pirates, and High-Finance Carnivores |
---
August 22, 2012
Nuclear power requires Uranium mining, which threatens some Texas communities.