February 26, 2014
Fools Rush In
The Texas Legislature will hold hearings this year on the supposed benefits of our state storing the very hottest type of radioactive waste. Only political greed overriding common sense could account for such a stupid idea.
Where does the greed come in? Radioactive waste barons are among the largest political donors to Gov. Rick Perry, Atty. Gen. (and gubernatorial candidate) Greg Abbott, and many Texas legislators.
---
Nov. 8, 2013
Luminant to Quit Efforts to License Two Nuclear Reactors: Big Win for Nuclear Opponents
AUSTIN, TX Luminant will end work on their license for two new nuclear reactors at Comanche Peak according to a Reuters report, 11/08/13.
Luminant's actions show once again that the so-called nuclear renaissance has fizzled out. New nuclear reactors would not produce energy too cheap to meter, but energy that's too costly to sell," said Karen Hadden, executive director of the Sustainable Energy & Economic Development (SEED) Coalition and the leading opponent of proposed nuclear reactors in Texas. "This clears the way for safer, cleaner and more affordable renewable energy in Texas."
SEED Coalition was the lead intervenor opposing the Comanche Peak reactors, with Robert Eye as counsel. Ft. Worth based True Cost of Nukes joined as intervenors, along with Public Citizen.
Read Press Release 11/8/13
---
November 4, 2013
Nuclear waste storage at plants is debated
Anti-nuclear activists and industry employees packed a meeting Monday on whether nuclear power plants can safely store spent fuel between the time plants retire and a permanent federal disposal site opens.
A federal appeals court last year vacated the Nuclear Regulatory Commission's "waste confidence" rule, in which the agency said used fuel could be safely stored for at least 60 years after plants retire.
---
October 15, 2013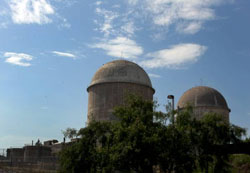 159 Comanche Peak safety violations noted in federal report
The Comanche Peak nuclear power plant had 157 lower-level and two higher-level safety violations between 2000 and 2012, according to a federal report.
GLEN ROSE — An unreleased report says two Texas nuclear power plants each experienced more than 150 lower-level safety violations from 2000 through 2012.
The data were included in a Government Accountability Office report obtained by The Associated Press. It is intended to show that safety violations at nuclear plants vary from region to region, in part because of differing rules interpretations. The West region, which includes Texas, had 2 1/2 times the Southeast's rate of lower-level violations per reactor.
---
Oct. 08, 2013
Comanche Peak's declining value proves costly for once-flush Somervell County
GLEN ROSE — Unlike many rural areas in Texas where residents and revenue have steadily declined in recent years, Somervell County has prospered.
The little county tucked next to Hood and Johnson has more than doubled its population since 1980, to roughly 8,800 residents, and boasts several tourist attractions, such as the Dinosaur Valley State Park and Fossil Rim Wildlife Center.
Perhaps the county's best-known landmark is the Comanche Peak Nuclear Power Plant, which produces enough electricity annually to power 1.15 million homes — and has provided tens of millions of dollars in property taxes to Somervell's coffers, a seemingly endless bounty of municipal gold.
---
August 20, 2013
West Coast of North America to Be Hit Hard by Fukushima Radiation
Radiation Levels Will Concentrate in Pockets In Baja California and Other West Coast Locations
An ocean current called the North Pacific Gyre is bringing Japanese radiation to the West Coast of North America: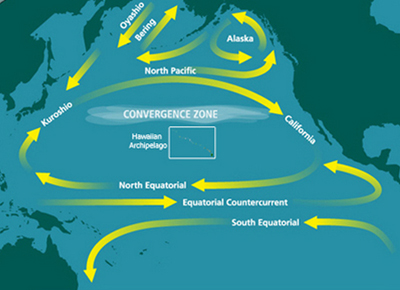 North Pacific Subtropical Convergence Zone FDA Refuses to Test Fish for Radioactivity … Government Pretends Radioactive Fish Is Safe
The leg of the Gyre closest to Japan – the Kuroshio current – begins right next to Fukushima
---
August 27, 2013
Entergy to Close, Decommission Vermont Yankee

New Orleans, La – Entergy Corporation (NYSE: ETR) today said it plans to close and decommission its Vermont Yankee Nuclear Power Station in Vernon, Vt. The station is expected to cease power production after its current fuel cycle and move to safe shutdown in the fourth quarter of 2014. The station will remain under the oversight of the Nuclear Regulatory Commission throughout the decommissioning process.
Read more…
---
August 15, 2013
107 U.S. Nuclear Reactors Vulnerable to Attack
Study finds South Texas Project defenseless from potential sea-based terrorist strike
More than a decade after the worst terrorist attack in U.S. history, all 104 of the nation's commercial nuclear reactors and three research reactors remain inadequately protected from 'credible' terrorist attacks, according to the Nuclear Proliferation Prevention Project at the University of Texas at Austin.
The report commissioned by the Pentagon found that terrorists could wage a sabotage attack to cause a nuclear meltdown or steal bomb-grade materials to make a nuclear weapon.
Read more…
---
August 14, 2013
Appeals Court Blocks Attempt by Vermont to Close a Nuclear Plant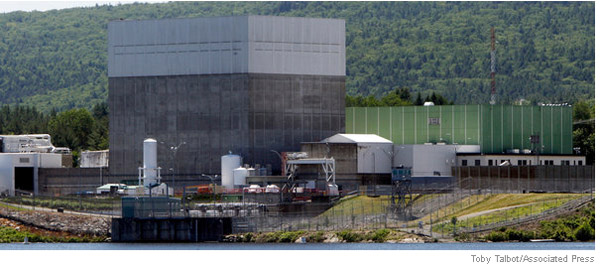 Washington – States cannot shut down nuclear plants over safety worries, the United States Court of Appeals for the Second Circuit ruled on Wednesday, upholding a lower court's decision that allowed the Vermont Yankee plant to keep running despite a seven year effort by the Vermont Legislature to close it.
"The nuclear power industry has just been delivered a tremendous victory against the attempt by any state to shut down federally regulated nuclear power plants," said Kathleen Sullivan, a lawyer for Entergy, which owns the Vermont Yankee.
Read more at the New York Times website
---
Greg Palast: Fukushima Texas
| | |
| --- | --- |
| | An excerpt from his great book – Vultures' Picnic, In Pursuit of Petroleum Pigs, Power Pirates, and High-Finance Carnivores |
---
August 22, 2012
Nuclear power requires Uranium mining, which threatens some Texas communities.